SET UP COST: Approximately R545 000.00 (ex vat)
The King Pie Store model is the most versatile retail format sized between 25-40 sqm depending on the retail space available.
These shops are designed to perform at its best in shopping centres, high street locations and preference is given to a corner shop situated next to an anchor tenant with high foot traffic.
Preference will be given to corner shops and high foot traffic area is a determining factor.
All equipment and shop fitment is included in the investment price.
The King Pie Store sells the following products: Pies, Chips, Cold Drinks. In addition, you can sell Slush Puppies, Ice Cream and Coffee.
Joining fee for a new franchisee initial (Initial Fee/Training/Contract Fee)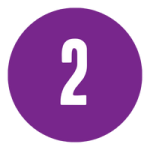 Management Service Fee (MSF)
Month 1: R5 000.00 (ex vat)
Month 2 to 12: 3,5% on previous month's turnover
Month 13 onwards: 5% on previous month's turnover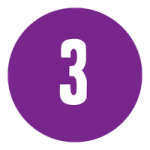 Month 1: R1 500.00 (ex vat)
Month 2 to 12: 1% on previous month's turnover
Month 12 onwards: 1,5% on previous month's turnover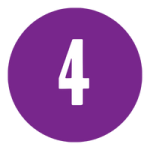 Approximately R180 000 per month
*Terms of franchise agreement is for 5 years
*The specifications and requirements may change depending on the list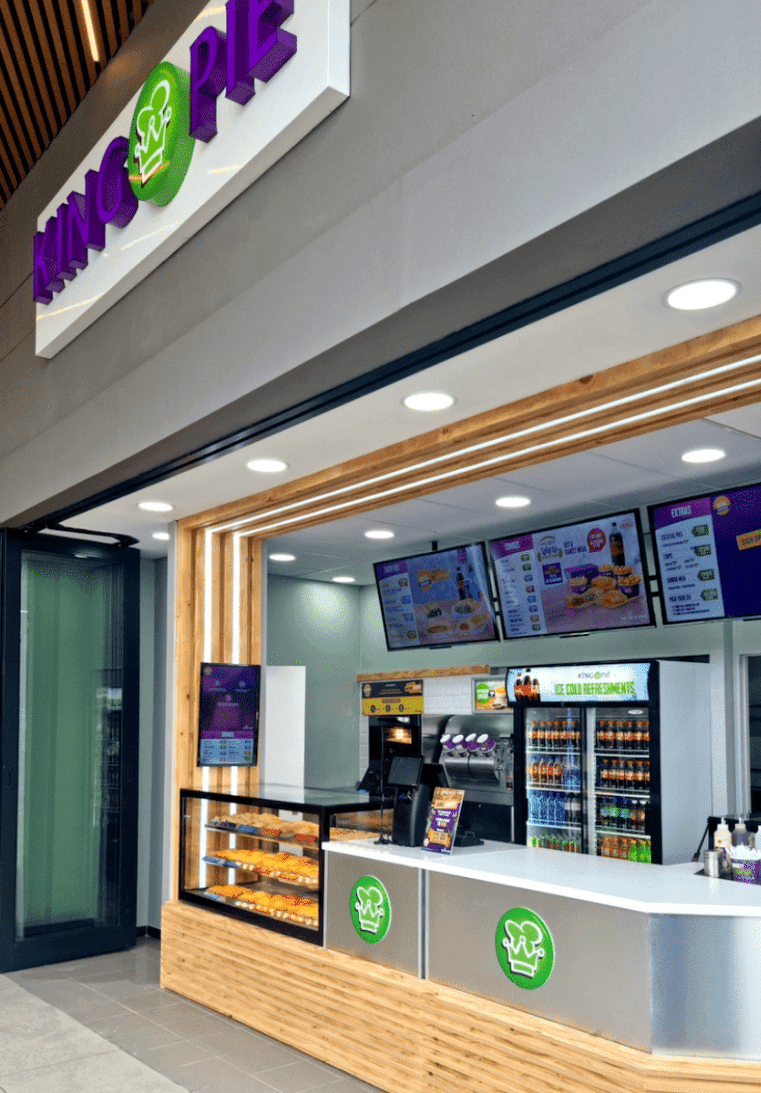 Types of King Pie stores you can purchase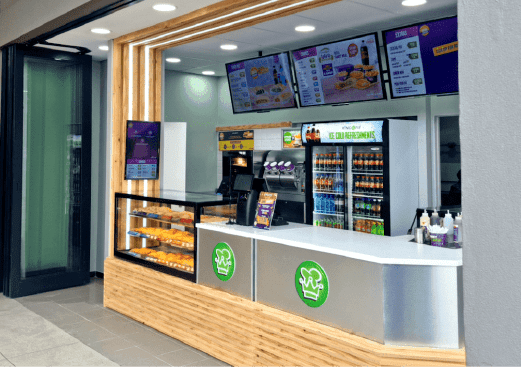 King Pie Store
Our most versatile retail format, designed for prime spots in shopping centres.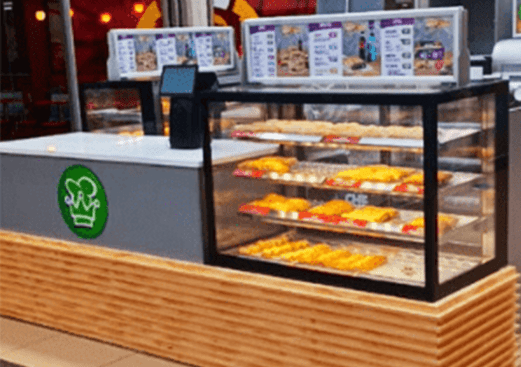 King Pie Kiosk
An easy-to-assemble modular set-up for high-traffic walkways in shopping centres.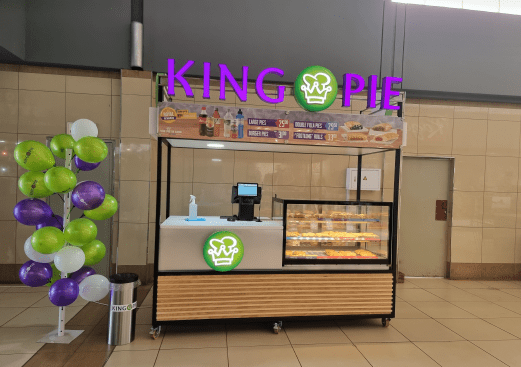 Mobile Kiosk
A smaller, satellite sales point attached to an existing franchise located nearby.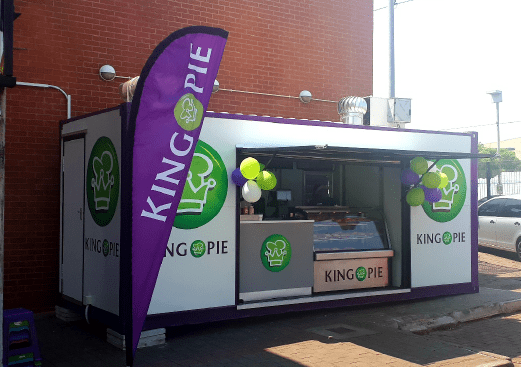 Express Unit
A pre-fabricated sales unit that can be set up almost anywhere and running in no time.
Join the King Pie family now
King Pie Stores are perfect for in-store locations that have a high amount of foot traffic. Ideally situated near anchor stores, they are designed to be versatile and easy to find. These stores are a great way for franchises to establish themselves in certain areas.