Welcome to the world of King Pie
King Pie, a Proudly South African company, was established in 1993 and has been part of consumers' lives for over 30 years. Our products are known for their quality, taste, wholesomeness and value.
With over 300 outlets in South Africa, Mozambique, Namibia and Swaziland, we are, without a doubt, the most successful pie franchise in Southern Africa.
Types of King Pie stores you can purchase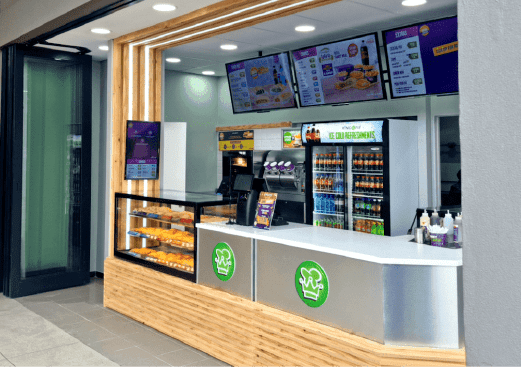 King Pie Store
Our most versatile retail format, designed for prime spots in shopping centres.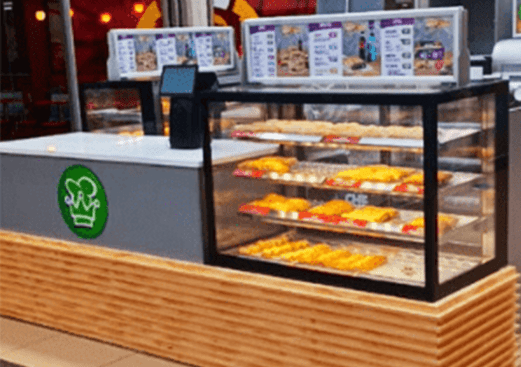 King Pie Kiosk
An easy-to-assemble modular set-up for high-traffic walkways in shopping centres.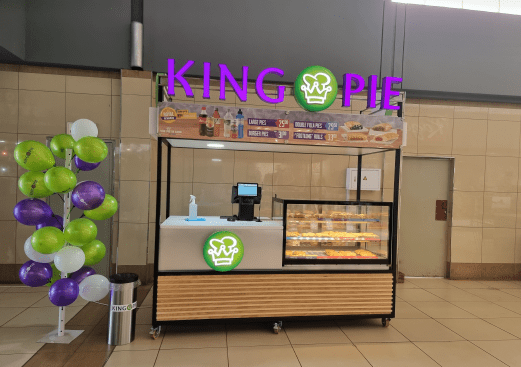 Mobile Kiosk
A smaller, satellite sales point attached to an existing franchise located nearby.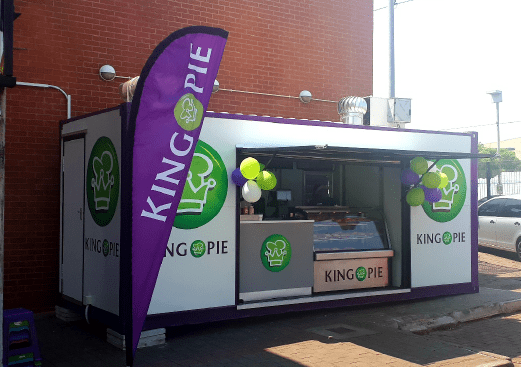 Express Unit
A pre-fabricated sales unit that can be set up almost anywhere and running in no time.
What makes
King Pie
an extraordinary business investment?
1. One of the most affordable food franchises in SA.
2. Value for money and excellent return on investment.
3.
We've got your back and will do everything we can to support your success from marketing to the quality of pies we deliver.
4. A local heritage brand loved by consumers.
5. Detailed and intensive training for new owners.
What's important in the King Pie Family?
We've come a long way over the past three decades. A clear vision and strong brand values unite the King Pie Family and drive our success.
We foster meaningful, long-term relationships with committed franchise owners, trusted suppliers and valued employees in order to deliver mnandi-licious pies to our happy customers.
In our Kingdom, absolutely everyone deserves the royal treatment.
What makes a King Pie franchise owner?
King Pie franchise owners must be passionate, loyal and energetic entrepreneurs with a hands-on approach to their business. Members of our royal family must be team players who embody the principles and values we hold in high regard. Every franchise owner is a King Pie ambassador and must strive for excellence in everything they do.
If you resonate with our value system, please fill out the pre-application form available below. After receiving your form, we will begin our vetting process and contact you for more information.
Join the King Pie family now
King Pie Stores are a great choice for popular shopping locations with high-volume foot traffic. Ideally situated near anchor stores, they are designed to stand out and attract customers. Starting with a King Pie Store is the smart way to establish a franchise in your area.